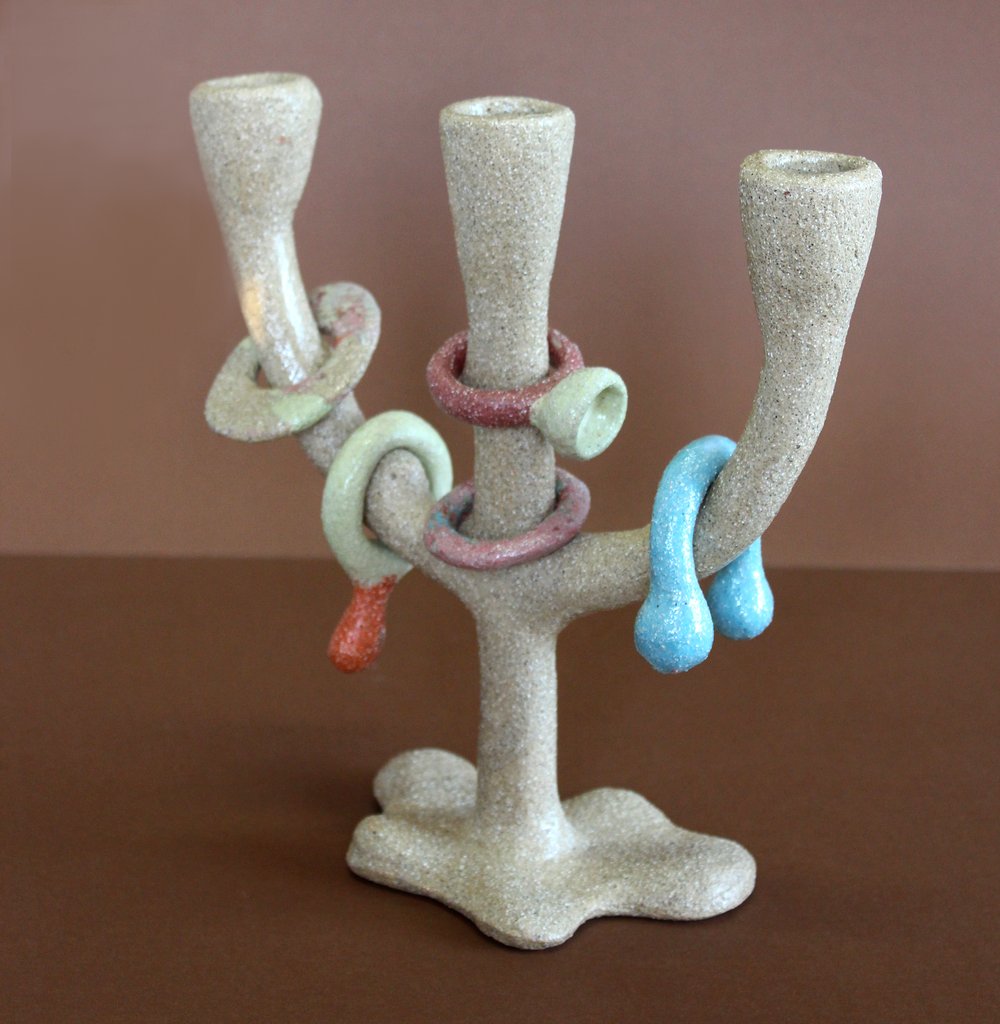 A hand-build chandelier in sandlike stoneware clay, partially pigmented & glazed with a transparent glossy glaze.
Measurement: 25 x 22.5 cm
Machine-wash safe but hand-washing is recommended.
Shipping: Worldwide

*If you're based in Lisbon, you can pick up items at my studio.
Just select studio pick up in the shipping options.
* This product are made on demand, if your item is out of stock it will be made the day after you placed your order and shipped within three weeks.