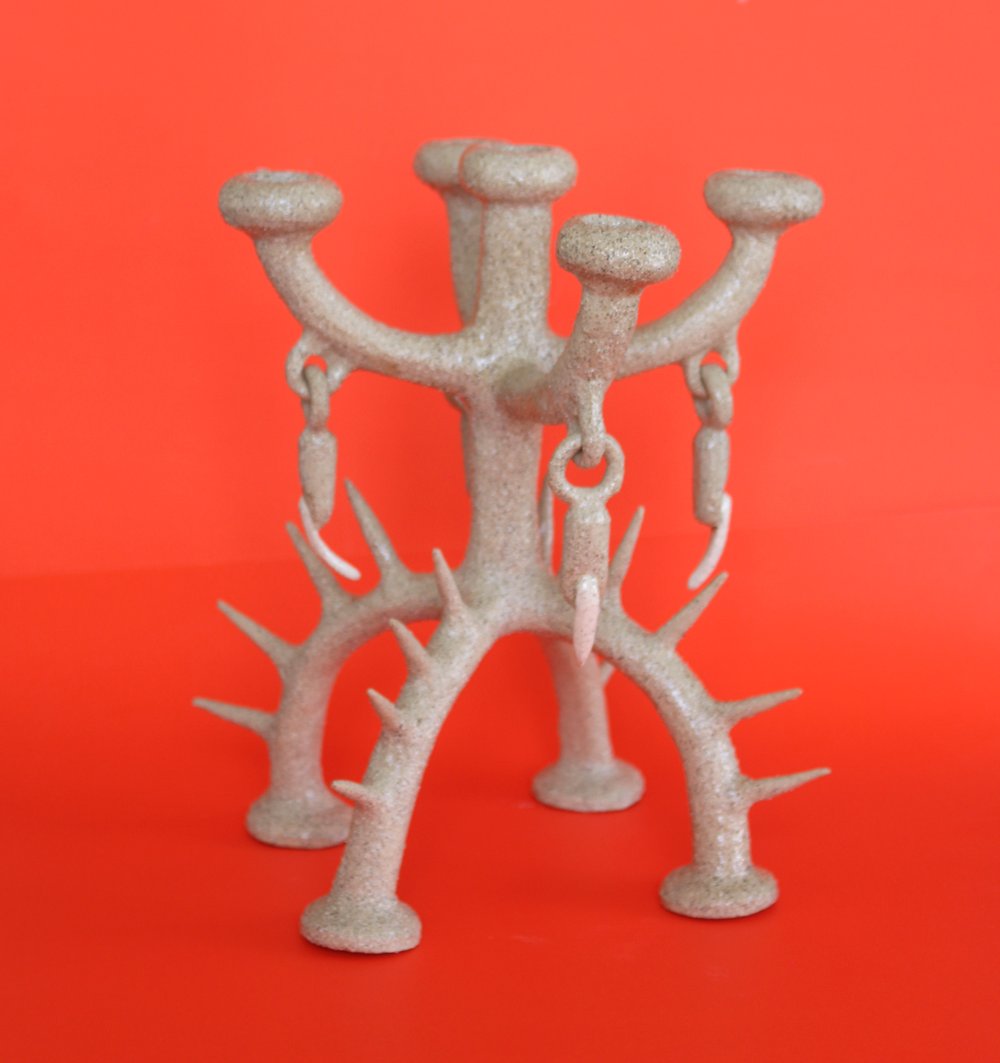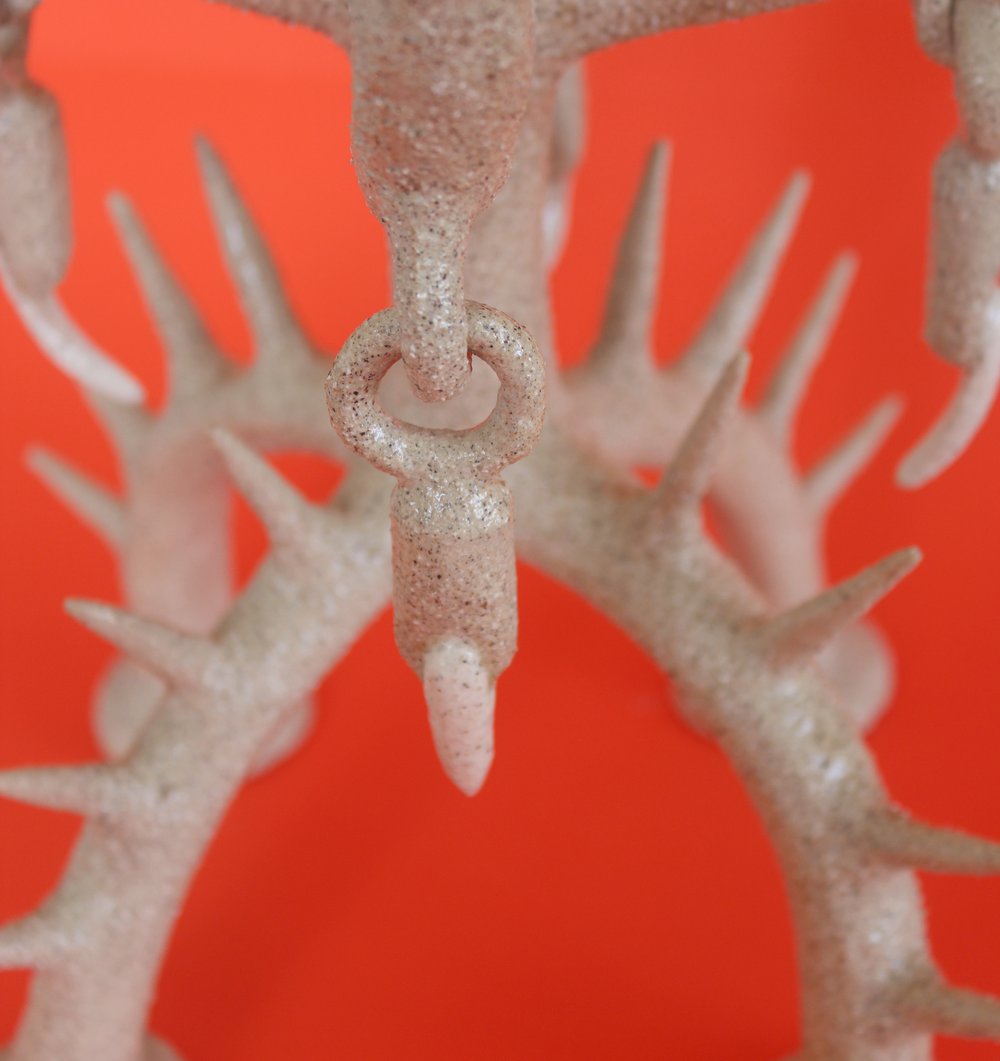 The Anti-Chandelier is a hand-build ceramic chandelier with spikes and finger charms, made in a textured sandlike stoneware, fired and glazed with a glossy glaze in a high temperature kiln for optimal durability.
Shipping Worldwide or pick up at Lisbon studio*.

*If you're based in Lisbon, you can pick up items at my studio.
Just select studio pick up in the shipping options.
* If this product is sold out it will be made on demand the day after you placed your order and shipped within three weeks.