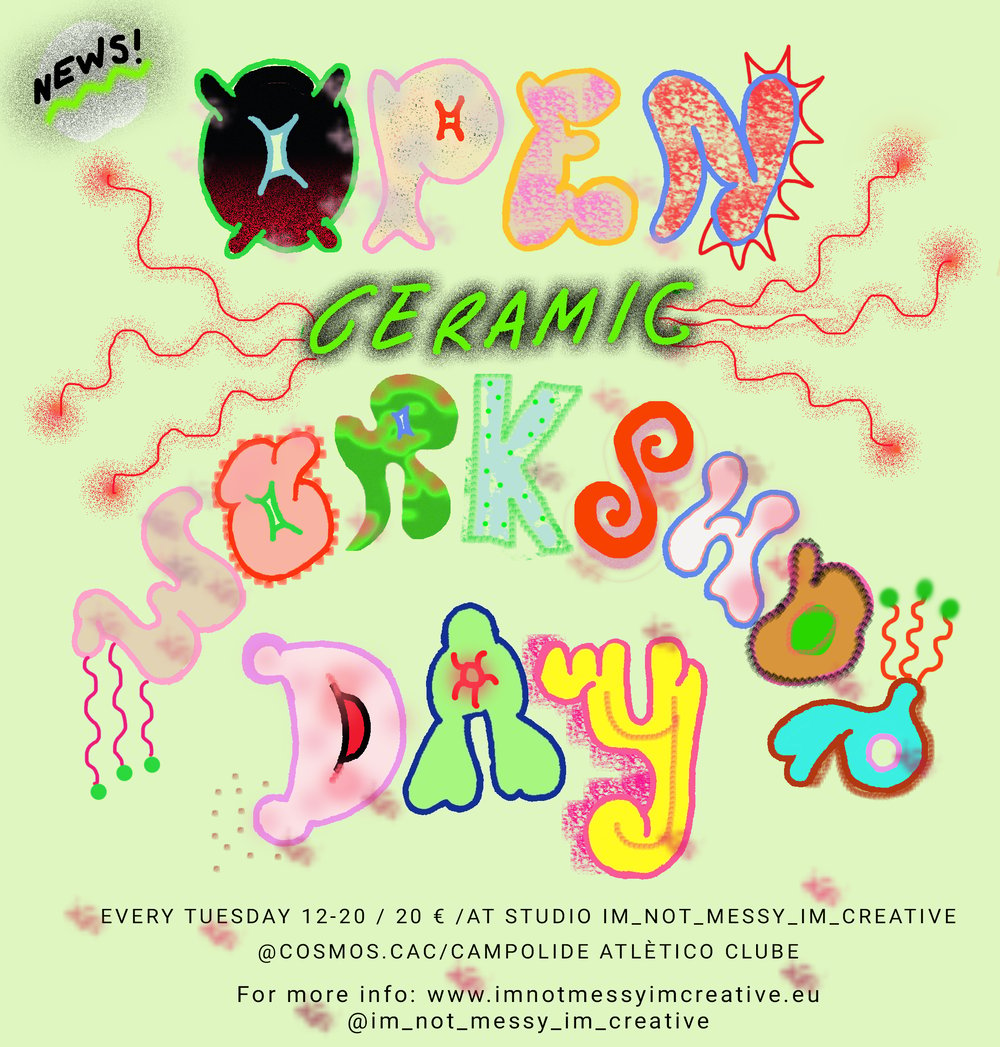 Every Tuesday the studio doors of my studio is open for a "Open Workshop Day". This enables previous students who wants to continue with ceramics
or people that have experience prior to come and work independently for 6 hours in the studio during an Open Workshop Day.
When:
Tuesdays 14-20
Where:
Im Not Messy Im Creative Ceramic Studio in Cosmos.Cac/Campolide Atléthico Clube
Price:
40 € / Session
Including:
Clay, Tools & Transparent Glaze.
Additional costs:
Kilns (10 € / kiln-shelf), Pigment, Underglazes and other materials you might require you need to bring yourself.
How:
Sign-Up selecting which date you want to attend.

This is not to be confused with a class. If you want to learn ceramics, its advised to take at least 4 classes prior to attending an open studio day. When you are able to work independently you are welcome to join a "Open Workshop Day".